With the catering service of the Refugee Food Festival, give meaning to your events.
OUR CATERING SERVICE ACCOMPANIES THE REFUGEE FOOD FESTIVAL'S CHEFS ALL YEAR LONG.
ONLY IN PARIS.
Most of the chefs from the Refugee Food Festival have plans to launch their own catering business. Our catering service aims to accompany them in this process and offer them a space to express themselves and create, before embarking on their own entrepreneurial adventure.
The Refugee Food Festival's chefs create original and flavorful menus with quality products. Discover and highlight their talents and culinary heritages!
Our catering service offers in Paris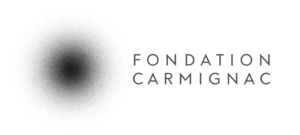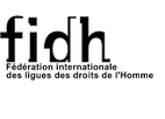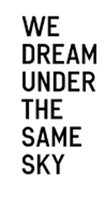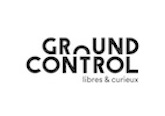 "Wonderful service and dishes, like the Refugee Food Festival, generous and authentic" • ASMAÉ
"The Refugee Food Festival accompanies us on all our events, whether for our readers, partners or customers, the food is always delicious and our clients' returns are always positive. But it is especially the quality of the relationship with the whole team that we appreciate! " • USBEK & RICA
"Refugee Food Festival carries an important and remarkable project. He proved to be an essential partner for the success of the Carmignac Photojournalism Awards, thanks to the quality and originality of Mohammad Elkhaldy's menus, as well as the professionalism and involvement of their team. » • CARMIGNAC FOUNDATION
Locally, discover the chefs and contact them for your catering events!
IN BORDEAUX
Hussam ELTABEL • CATERING – SYRIAN CUISINE
Fahran DAHI • CATERING – SYRIAN CUISINE
Nariné Lalayan • CATERING, WEDDING CAKES – ARMENIAN CUISINE
CONTACT : bordeaux@refugeefoodfestival.com
IN CAPE TOWN
Judy  •  FOOD STAND AT ORANJEZICHT CITY FARM AND MARKET – ERiTREAN CUISINE
CONTACT : capetown@refugeefoodfestival.com
IN GENEVA
Sritharan THAMBITHURAI • CATERING – SRU-LANKAN CUISINE
Jenan HAMZA • CATERING – SYRIAN CUISINE
Yazan SA'DADDIN • FALFOUL FOOD TRUCK – SYRIAN CUISINE
CONTACT : geneve@refugeefoodfestival.com
IN RENNES
Mohamad GHAZWAN ALTABAA • CATERING – SYRIAN CUISINE
Khaled EL MASLAMANI • CATERING – SYRIAN CUISINE
CONTACT : rennes@refugeefoodfestival.com
IN STRASBOURG
Fatema Anees, Daji, Hussam, Nadia … And many other gifted cooks are gathered around the association Stamtish!
STAMTISH is a solidarity network around food in Alsace, connecting unemployed to professionals (restaurateurs, producers, winemakers and artisans) through culinary and eco-responsible events.
CONTACT : strasbourg@refugeefoodfestival.com