A Training as kitchen clerks and catering technical employees dedicated to refugees
SÉSAME is a qualifying training as kitchen clerks dedicated to refugees. The full-time training lasts 5.5 months, including 5 weeks of internship.
The training includes French courses applied to catering, a practical training and a personalized support to best prepare the professional insertion of the beneficiaries at the end of the training.
This program is developed as part of the PIC (Plan Investir dans les Compétences) for Professional Integration of Refugees, and is co-financed by the Ministry of Labor with the Caisse des Dépôts and Pôle Emploi.  The project is supported by AKTO – Réseau Fafih, in consortium with Envergure and the Refugee Food Festival.
Discover the brochure
The recruitment needs of catering professionals and thus contribute to the economic development of their establishments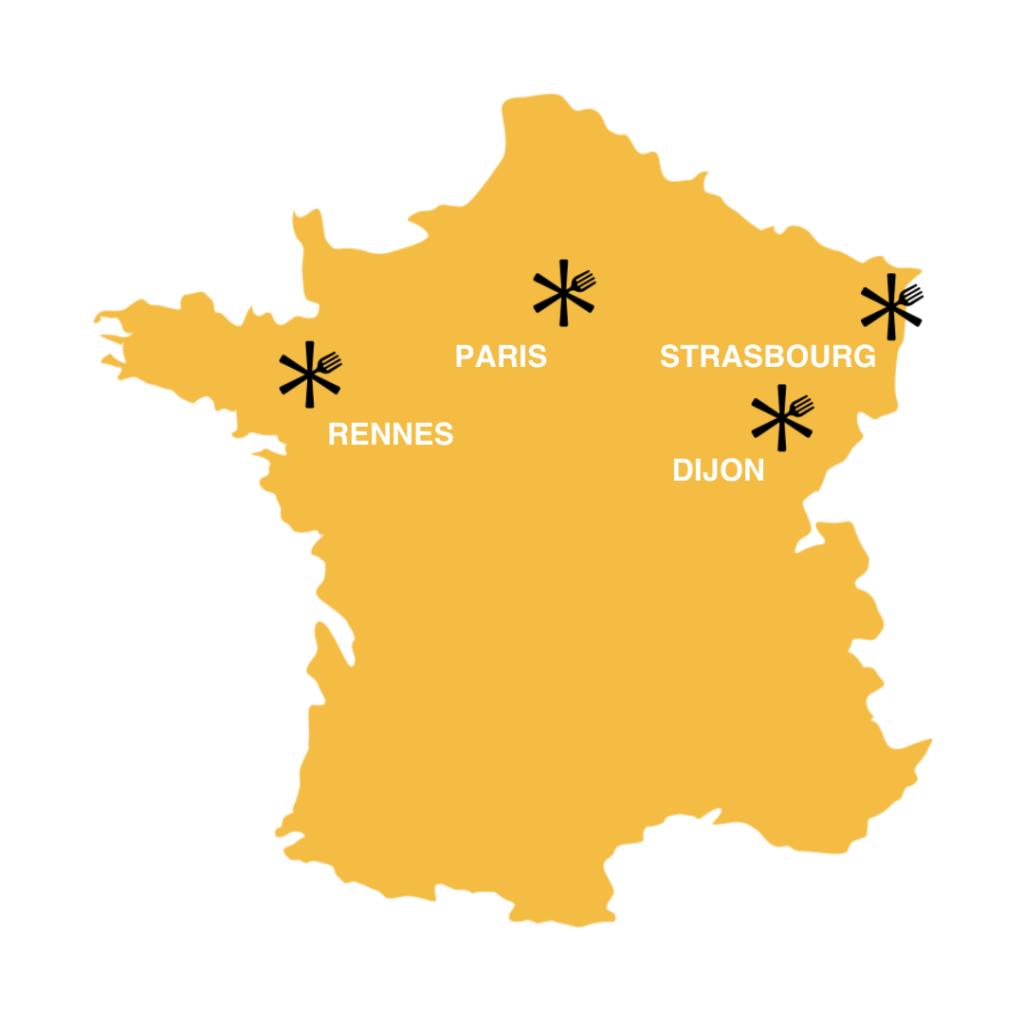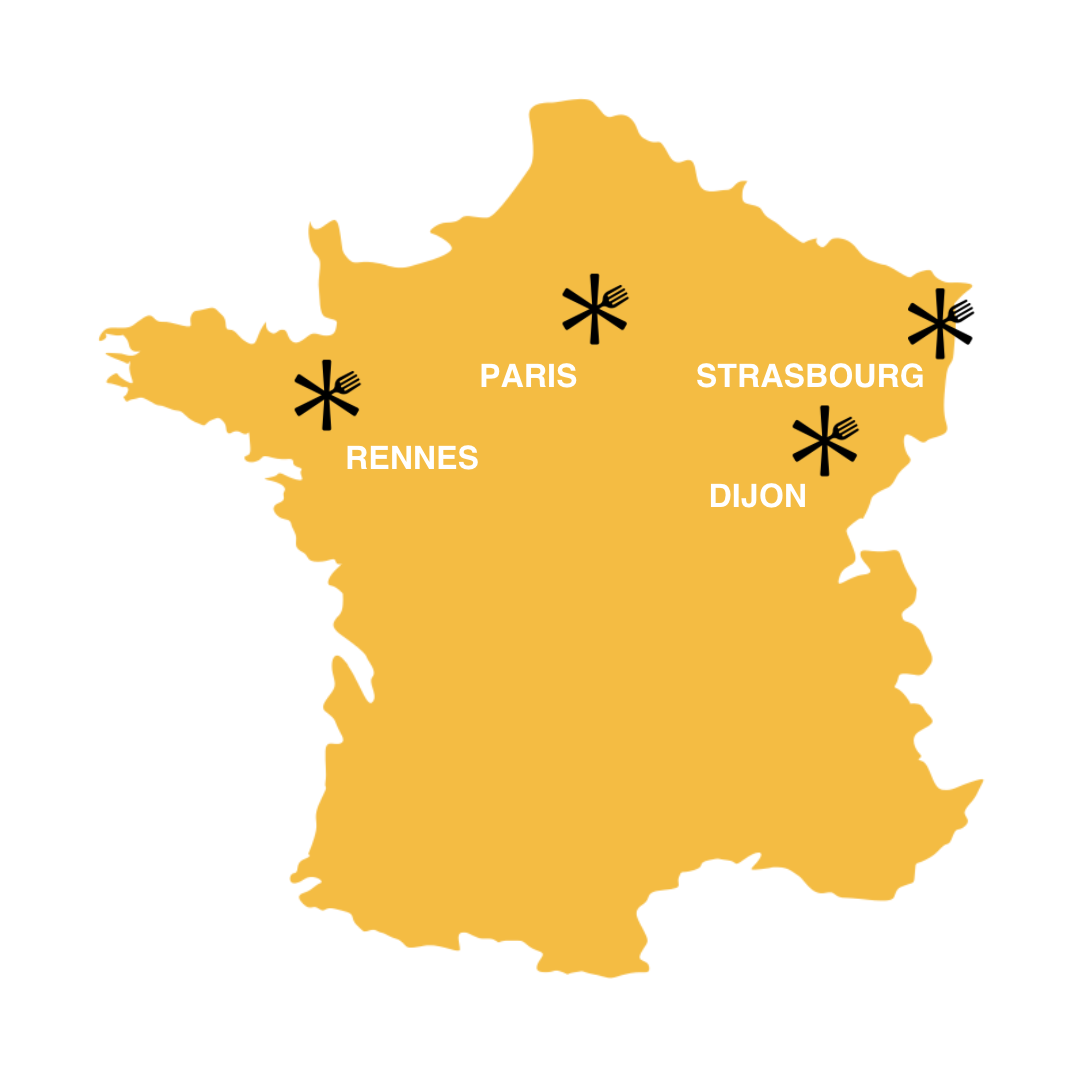 Where the training takes place
The training program is taking place over three years, in four regions:
– Britany
– Île de France
– Grand-Est
– Burgundy
You are a refugee and you wish to be trained as kitchen clerk?
PREREQUISITES
Being registered with Pôle Emploi
Having at least an A1 level in French
Having signed the Republican integration contract (CIR)
Having completed French courses at l'OFII
TO REGISTER FOR A GROUP INFORMATION SESSION, PLEASE CONTACT: valentine@refugeefoodfestival.com
Internships and recruitment: notice to restaurateurs
WE ARE LOOKING FOR RESTAURANTS in Paris, Rennes, Dijon and Strasbourg in 2020 to welcome people in internship as part of their training.
ENGAGED RESTAURATEURS, do not hesitate to contact us to welcome our protegees in in your restaurants: valentine@refugeefoodfestival.com: valentine@refugeefoodfestival.com
Also see the practical fact sheets dedicated to restaurateurs interested in recruiting refugees, prepared by AKTO – Réseau Fafih.